​Antisemitism Studies

---
Antisemitism Studies
​provides the leading forum for new scholarship on the millennial phenomenon of antisemitism, both its past and present manifestations. Multidisciplinary and international in scope, the journal publishes a variety of perspectives on the problem of antisemitism and its impact on society.
Each issue is composed of a brief introduction by the editor, a selection of scholarly articles, and reviews of significant new books published on the subject.
Antisemitism Studies
​is a double blind peer-reviewed publication issued every April and October by Indiana University Press.
​The journal is
edited by Catherine Chatterley and
sponsored by the
Canadian Institute for the Study of Antisemitism
(CISA).
​

​

---
Editorial Board

​Editor-in-Chief
​Catherine Chatterley

Canadian Institute for the Study of Antisemitism

​

Board Members
​Yehuda Bauer

, Hebrew University

Jean Cahan

, University of Nebraska

Bruno Chaouat,

University of Minnesota

Jeremy Cohen

, Tel Aviv University

Manuela Consonni

, Hebrew University

R. Amy Elman

, Kalamazoo College

Sander Gilman

, Emory University

Bernard Harrison

, University of Sussex

Jeffrey Herf

, University of Maryland

Günther Jikeli

, Indiana University at Bloomington

​

Steven Katz

, Boston University

Arieh Kochavi

, University of Haifa

Matthias Küntzel

, Hamburg


Walter Laqueur, Washington, DC, z"l
Richard Levy

, University of Illinois at Chicago

Deborah Lipstadt

, Emory University

Sara Lipton

, SUNY at Stony Brook

Joanna B. Michlic

, Bristol University

David Nirenberg

, University of Chicago

Dina Porat

, Tel Aviv U., Chief Historian, Yad Vashem

Moishe Postone

, University of Chicago, z"l

Lars Rensmann

, University of Groningen

Alvin Rosenfeld

, Indiana University at Bloomington

Miri Rubin

, Queen Mary University of London

Monika Schwarz-Friesel

, Technical University of Berlin

Milton Shain

, University of Cape Town

Karin Stoegner

, University of Vienna

Esther Webman

, Tel Aviv University

Ruth Wisse

, Harvard University

​

Contents



Spring 2019, Volume 3, Issue 1

Editor's Introduction
Catherine Chatterley


Articles

One Million Antisemites? Attitudes toward Jews, the Holocaust, and Israel
An Anthropological Study of Refugees in Contemporary Germany
Sina Arnold and Jana König


Luther and the Jews
Thomas Kaufmann


Can Antisemitism Have a Sacral Quality? Reflections on Wistrich and Others
Jean Axelrad Cahan


Cruentation, Medieval Anti-Jewish Polemic, and Ritual Murder
Irven Resnick


Book Reviews


On Antisemitism: Solidarity and the Struggle for Justice
Jewish Voice for Peace
Industry of Lies: Media, Academia, and the Israeli-Arab Conflict
Ben-Dror Yemini
Alvin Rosenfeld


Is Theory Good for the Jews? French Thought and the Challenge of the New Antisemitism
Bruno Chaouat
Dorian Bell


Bestiarium Judaicum: Unnatural Histories of the Jews
Jay Geller
Jonathan Boyarin


A Specter Haunting Europe: The Myth of Judeo-Bolshevism
Paul Hanebrink
Jeffrey Herf


An Unfortunate Coincidence: Jews, Jewishness, and English Law
Didi Herman
Lesley Klaff


Anatomy of a Genocide: The Life and Death of a Town Called Buczacz
Omer Bartov
Martin Shaw

---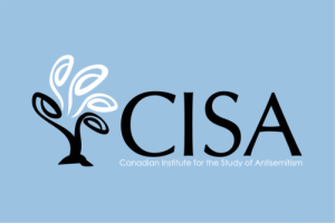 For information, please contact the Editor:
Dr. Catherine Chatterley
Editor-in-Chief,
Antisemitism Studies
c/o Canadian Institute for the Study of Antisemitism
PO Box 58029 RPO Bishop Grandin
Winnipeg, Manitoba, CANADA, R2M 2R6
Email:
antisemitismstudies@icloud.com
---